Studio Visit: Outlier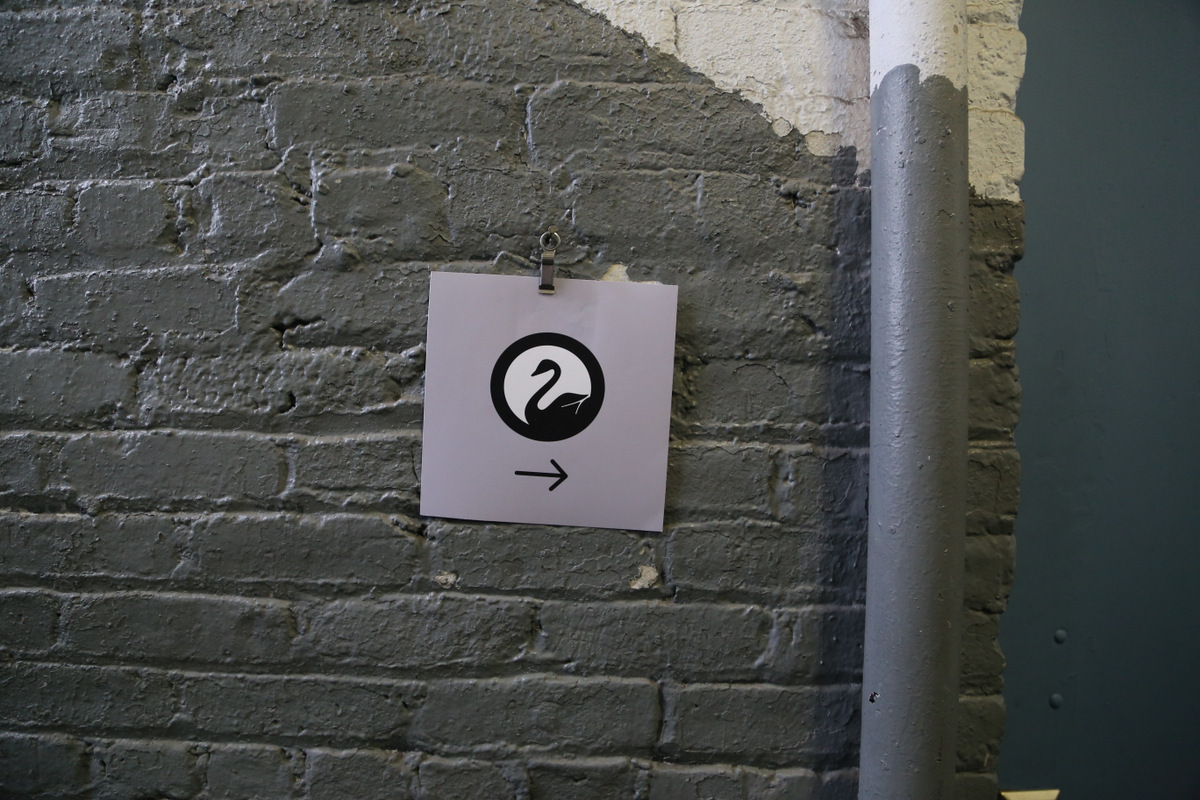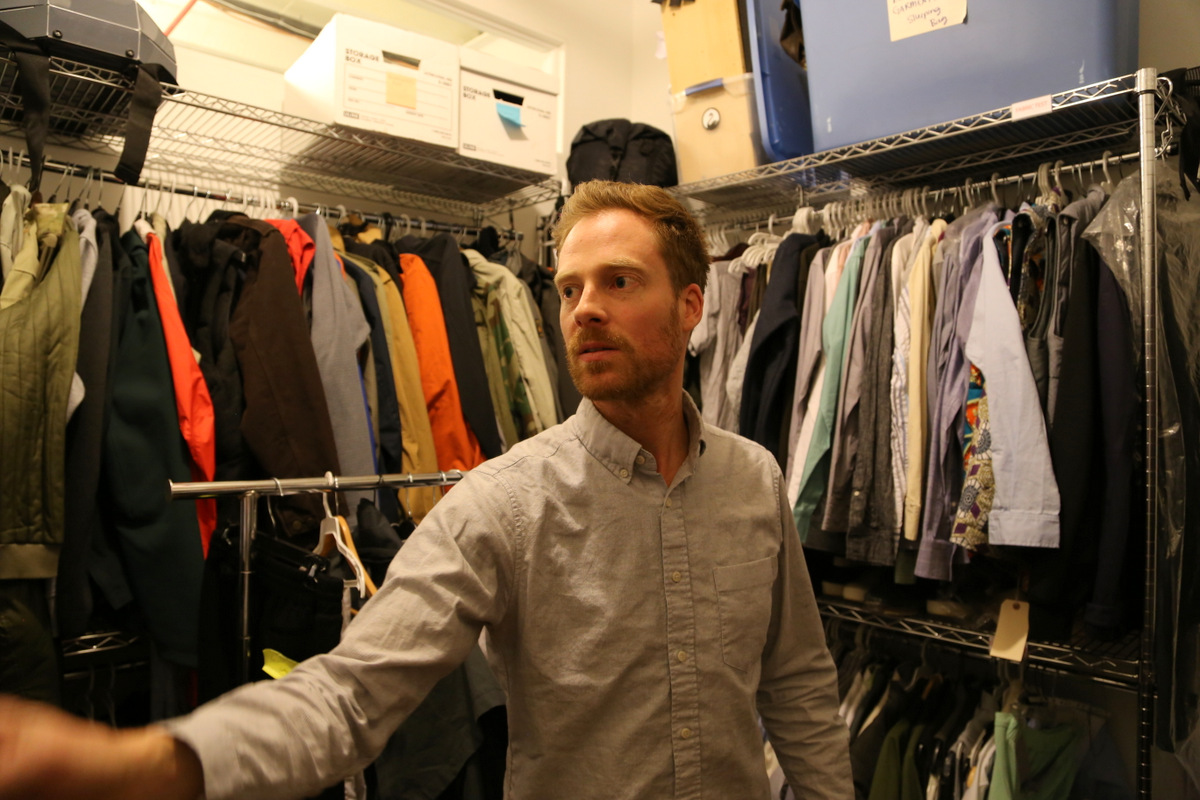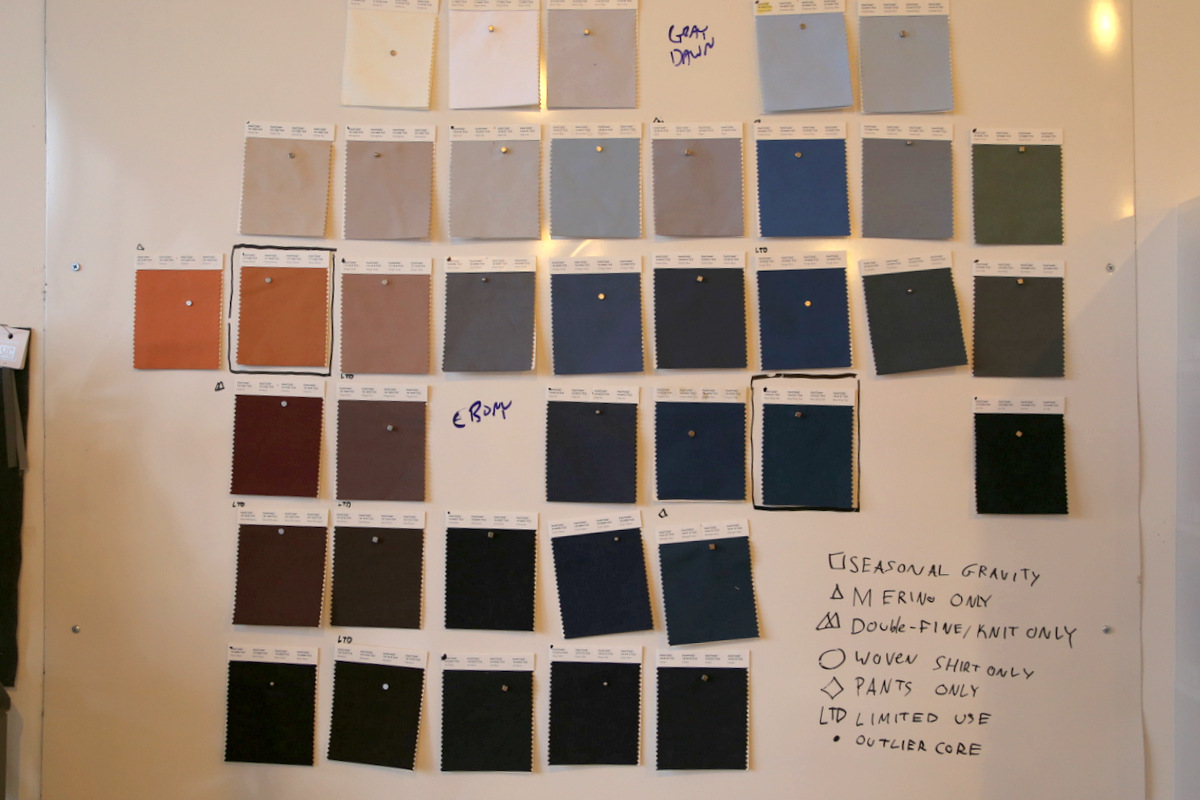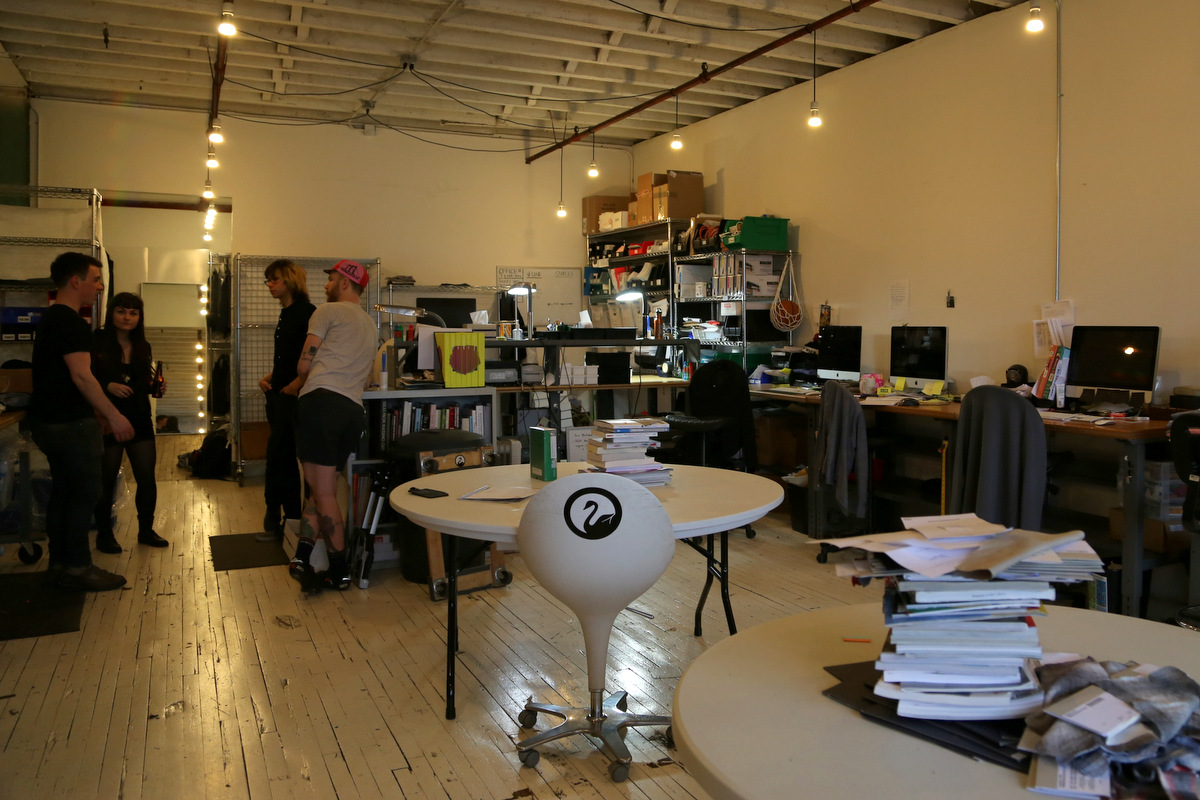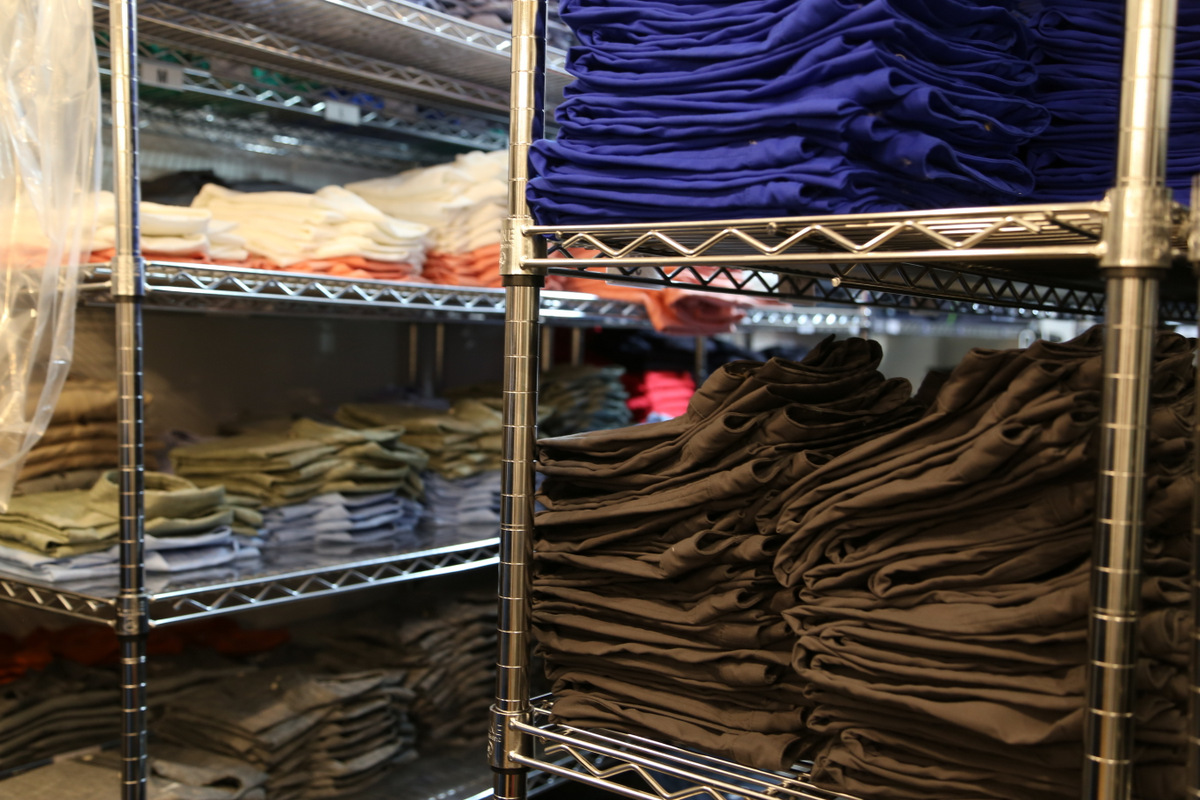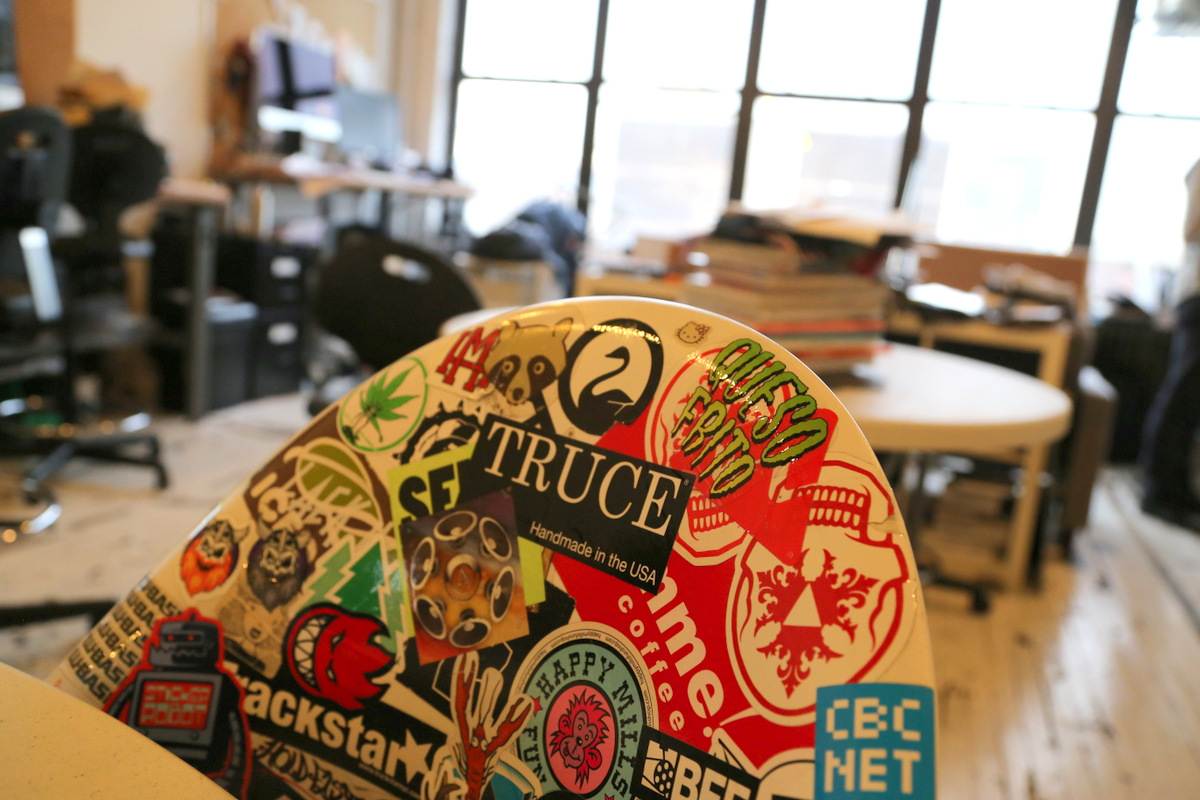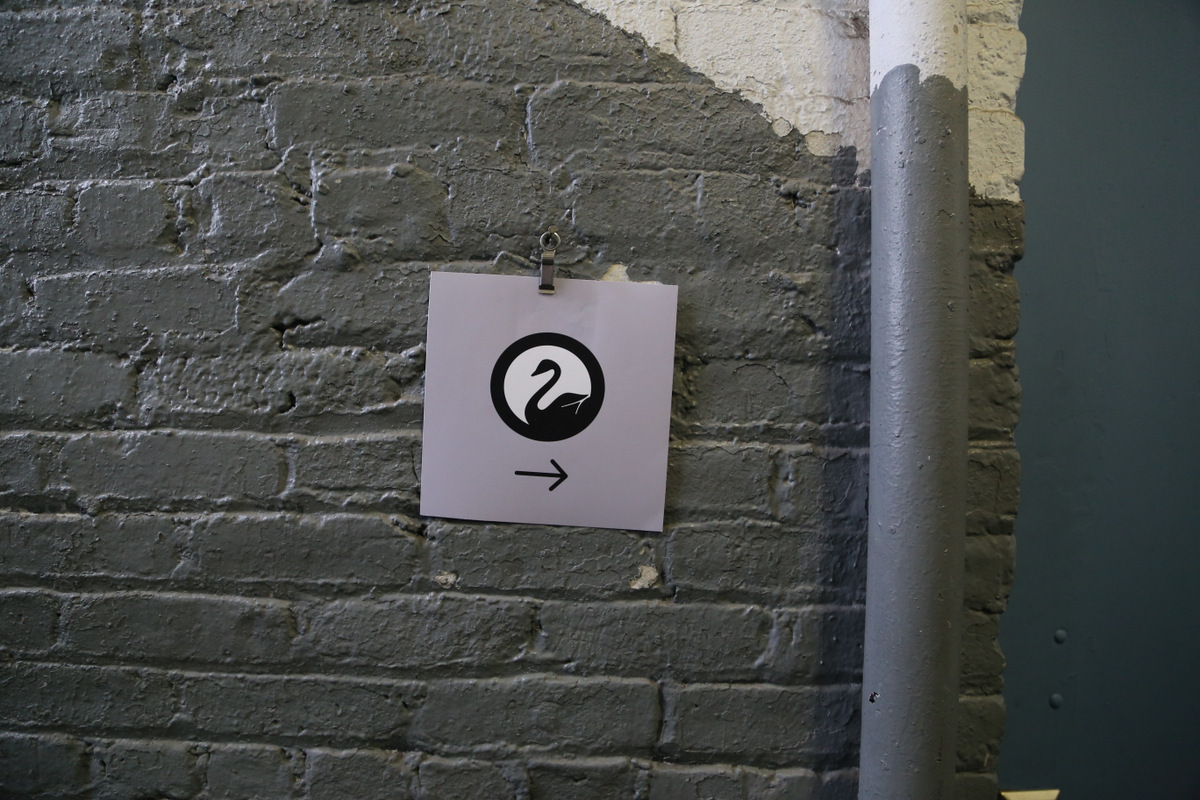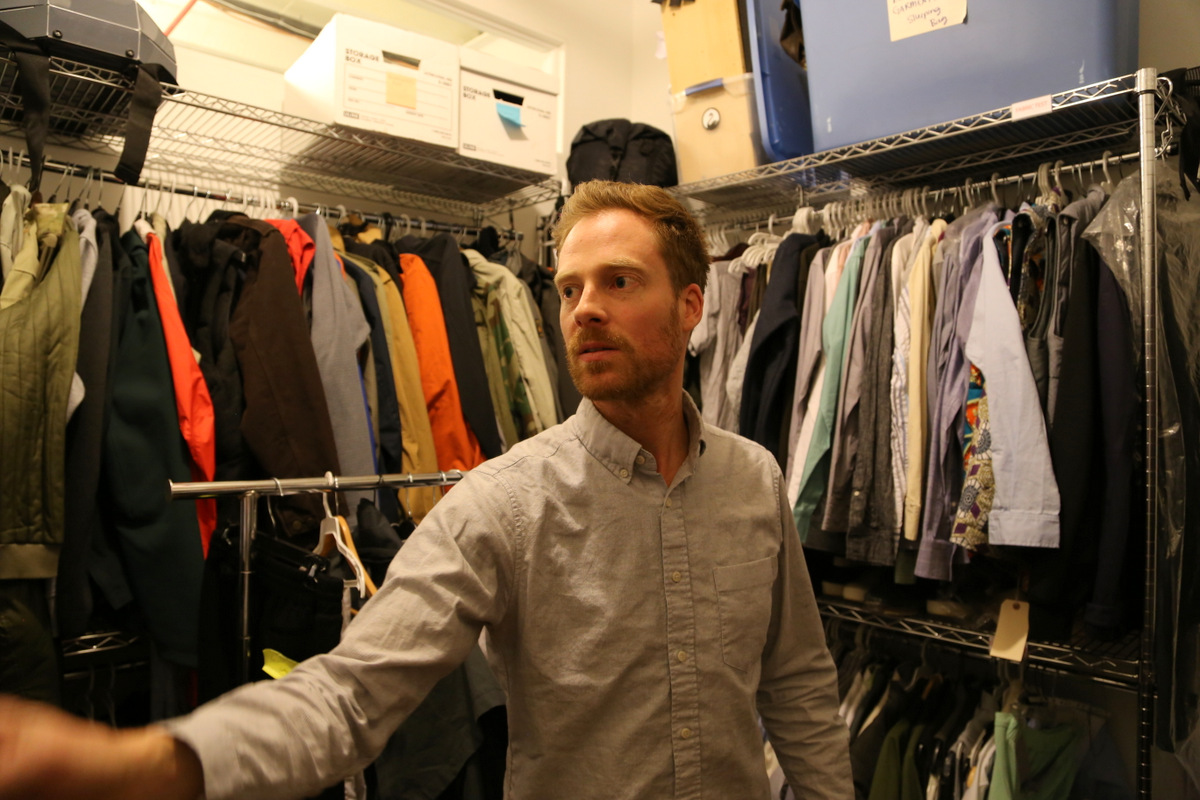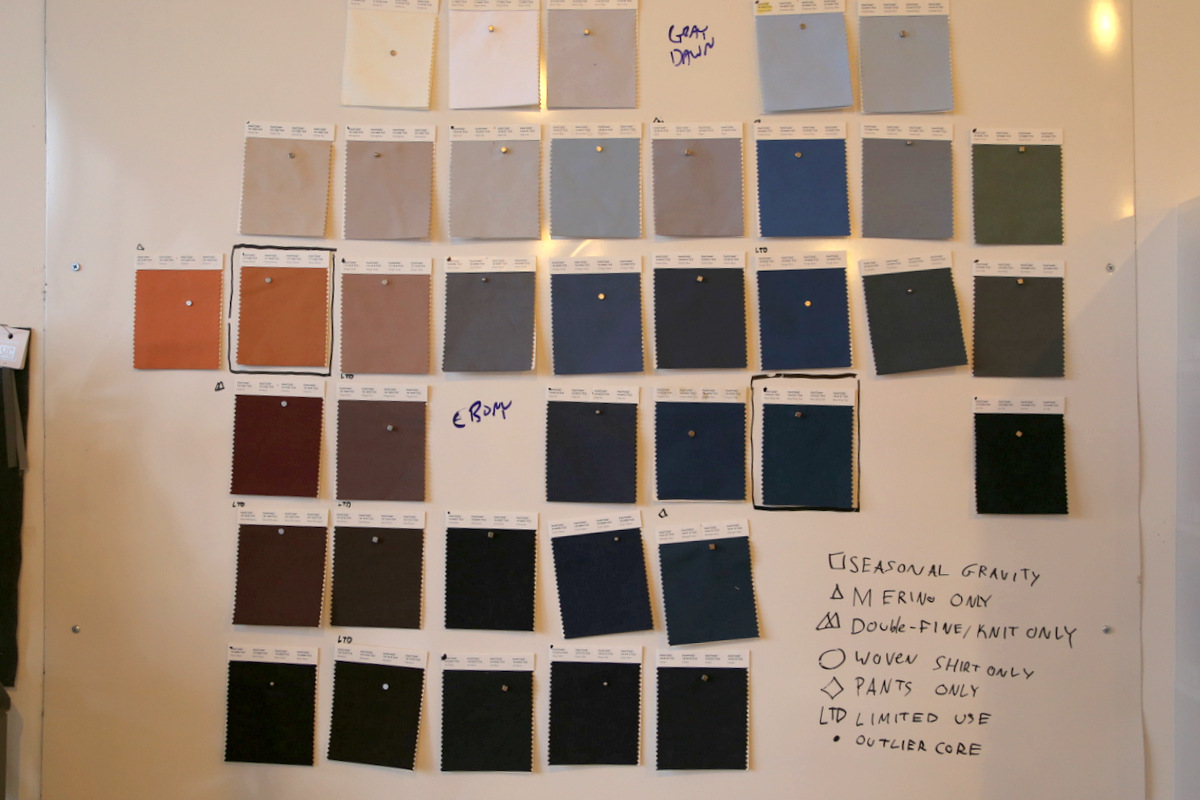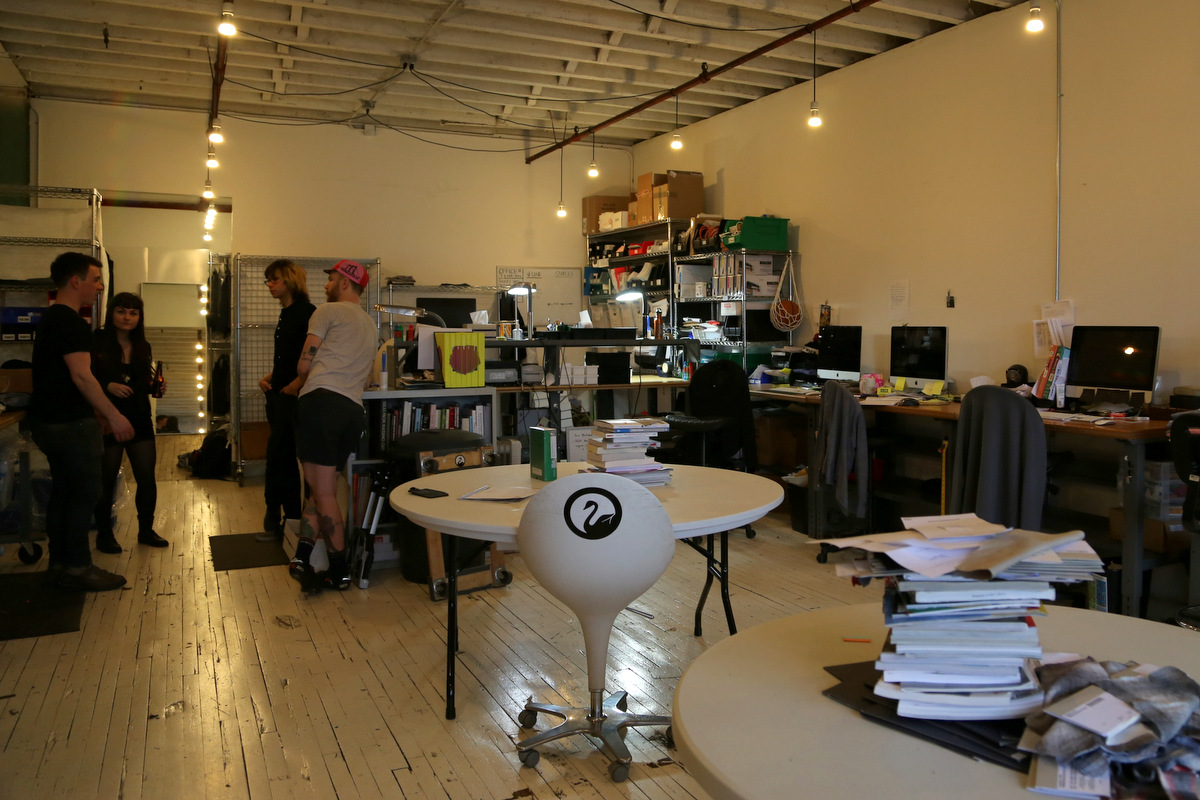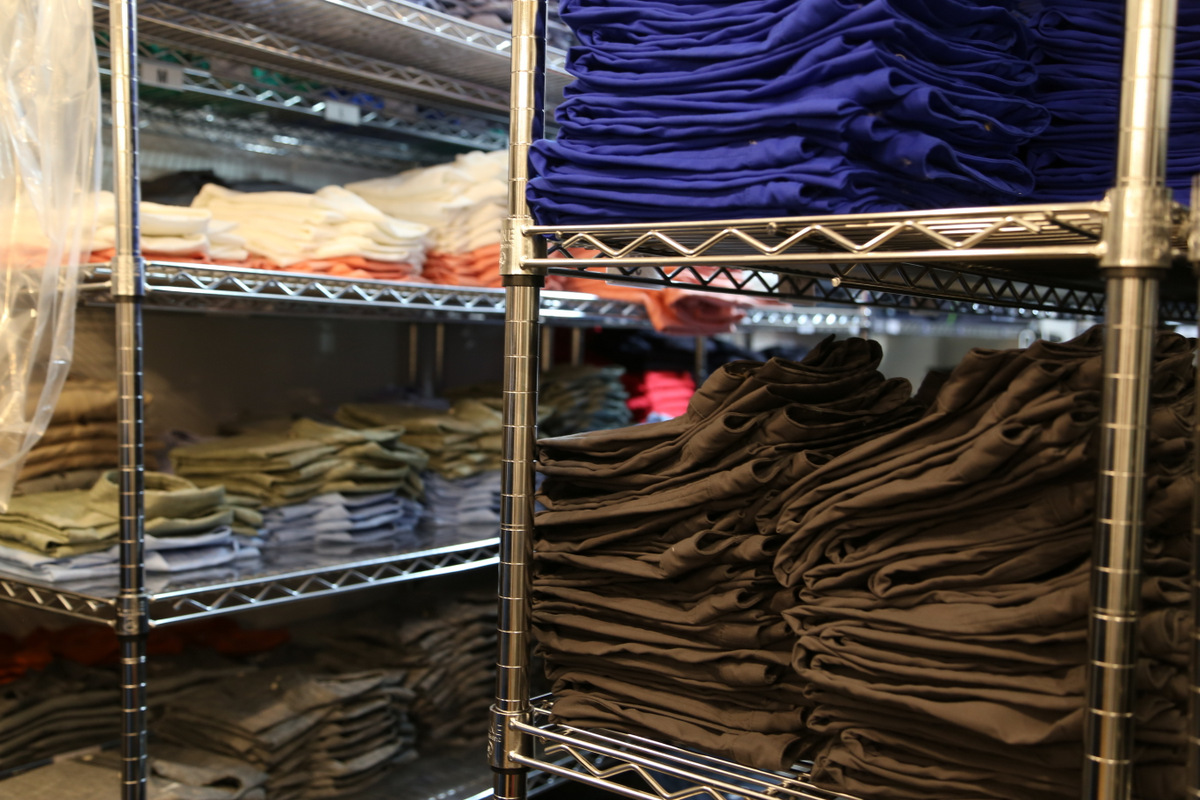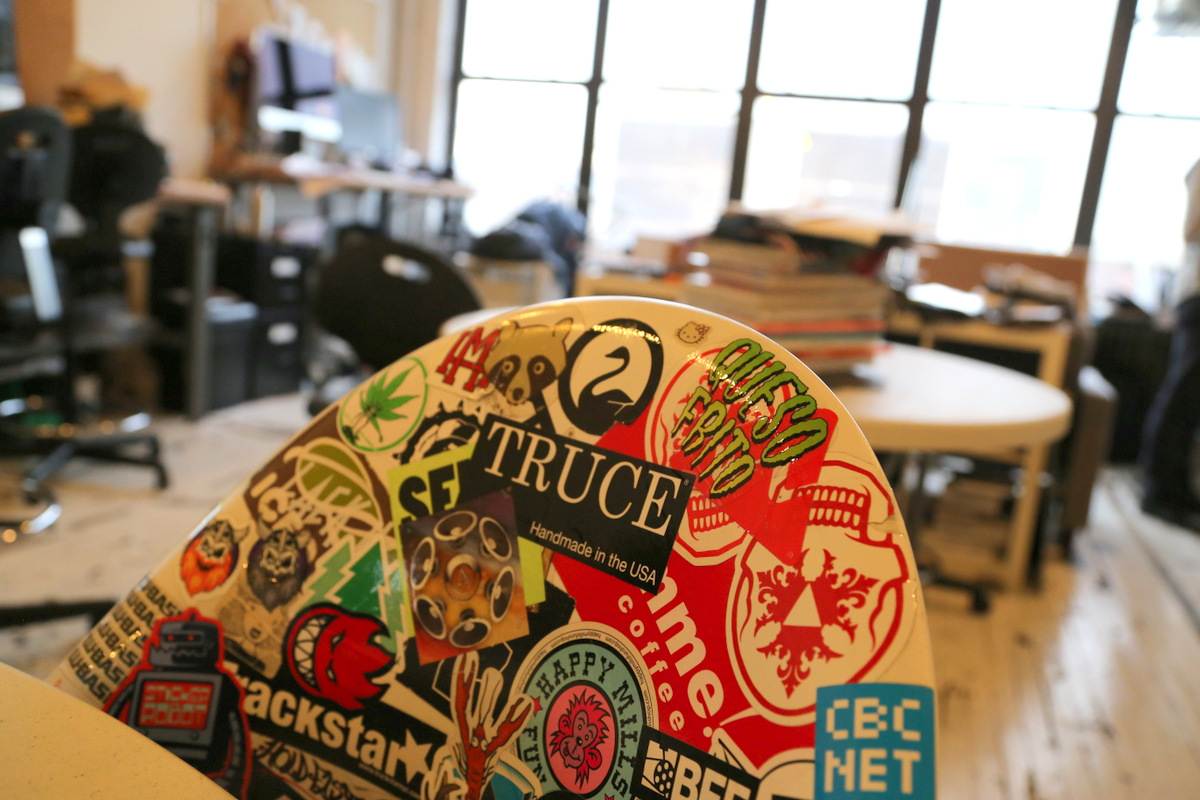 If there's one brand that epitomizes new manufacturing in Brooklyn, it's Outlier. The Williamsburg-based company started out by trying to solve a critical problem: a lack of a functional bike commuting clothes. And now Outlier has grown into a web-savvy retailer that designs their own highly-technical fabrics for super functional clothes that make people's lives better, mainly by making bike commuting more comfortable.
Launched in 2008, Outlier has expanded beyond making shirts and pants to shorts, outerwear, blazers and more, but they've stayed true to their core belief that clothes have to perform on the bike, and off. Today they launched the Shank Jacket, a new take on the classic denim jacket.
I recently went to Outlier to check out their open studios, held every Friday, to try on some clothes and meet the people behind the brand. Even with a rush of people, the Outlier crew was really helpful with answering questions about products. And as I learned, their open studios are a critical feedback tool for their design process.
"It's a way for our customers to get a deeper understanding of our product and business and it helps us connect with our customers on another level," says co-founder Tyler Clemens. "We get to see and hear the feedback about how our clothing fits and what people are looking for and so on, so it's really beneficial for both. For us it's all about learning, and this gives us a chance to see what's working and what's not."
For me that meant trying on their OG Blazer, a blazer with a modern cut made of some incredibly stretchable cloth. I was immediately impressed. It could easily do double duty on a bike and in an office. When and if they do another run, I'll be first in line to buy one.
After meeting Clemens at the open studio, he invited me on a tour of the whole Outlier facility, which is made up of various rooms and floors of a old factory in Williamsburg, part of which used to be used for wedding dress manufacturing.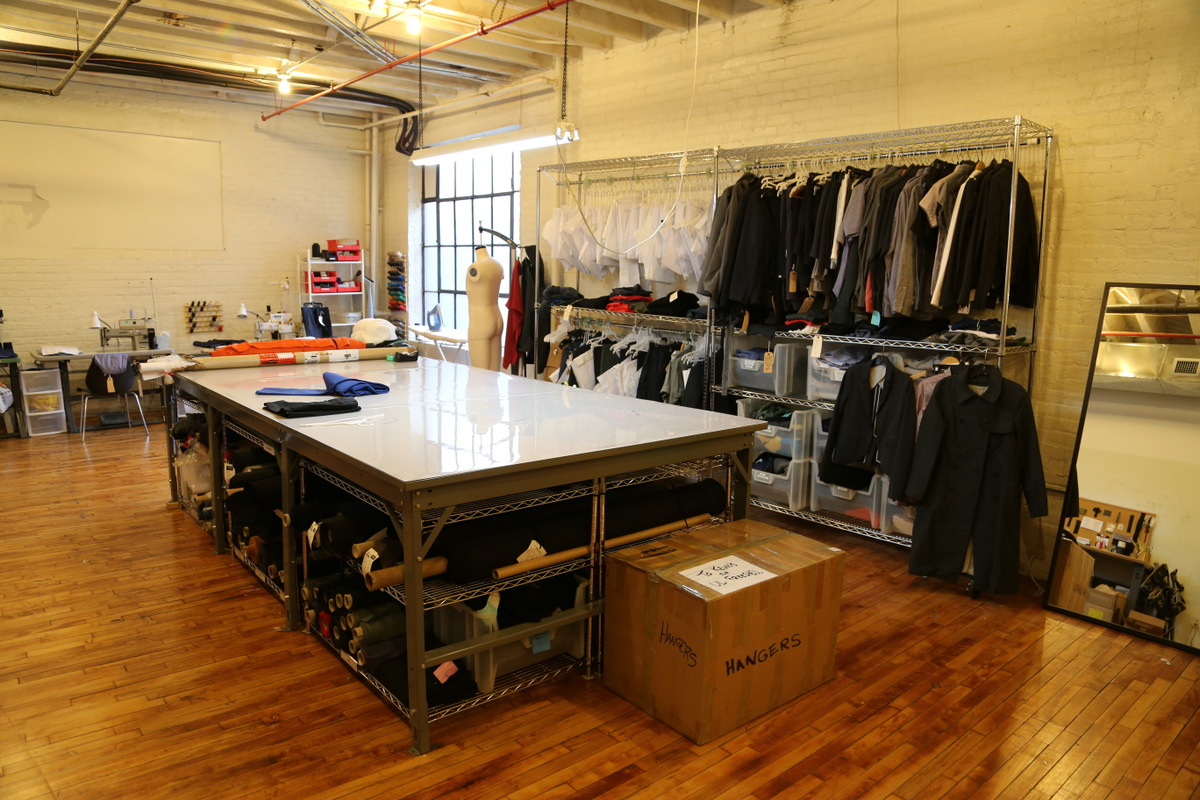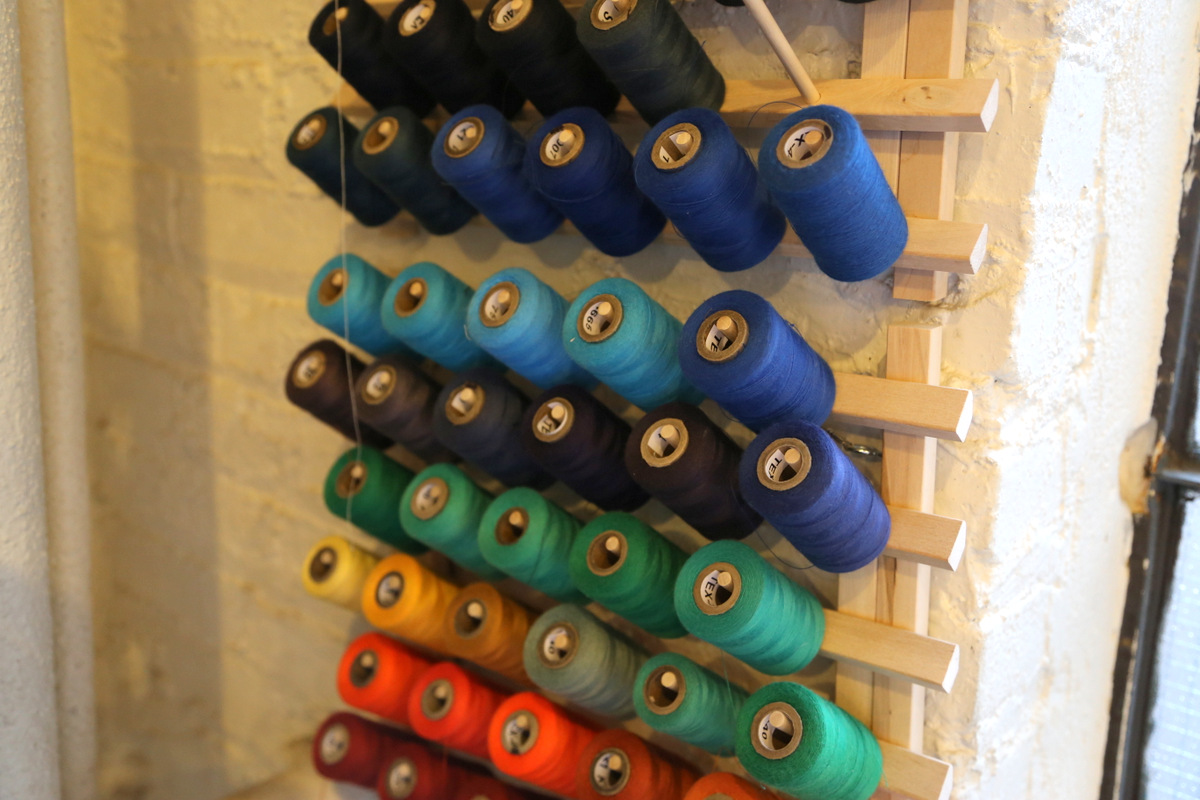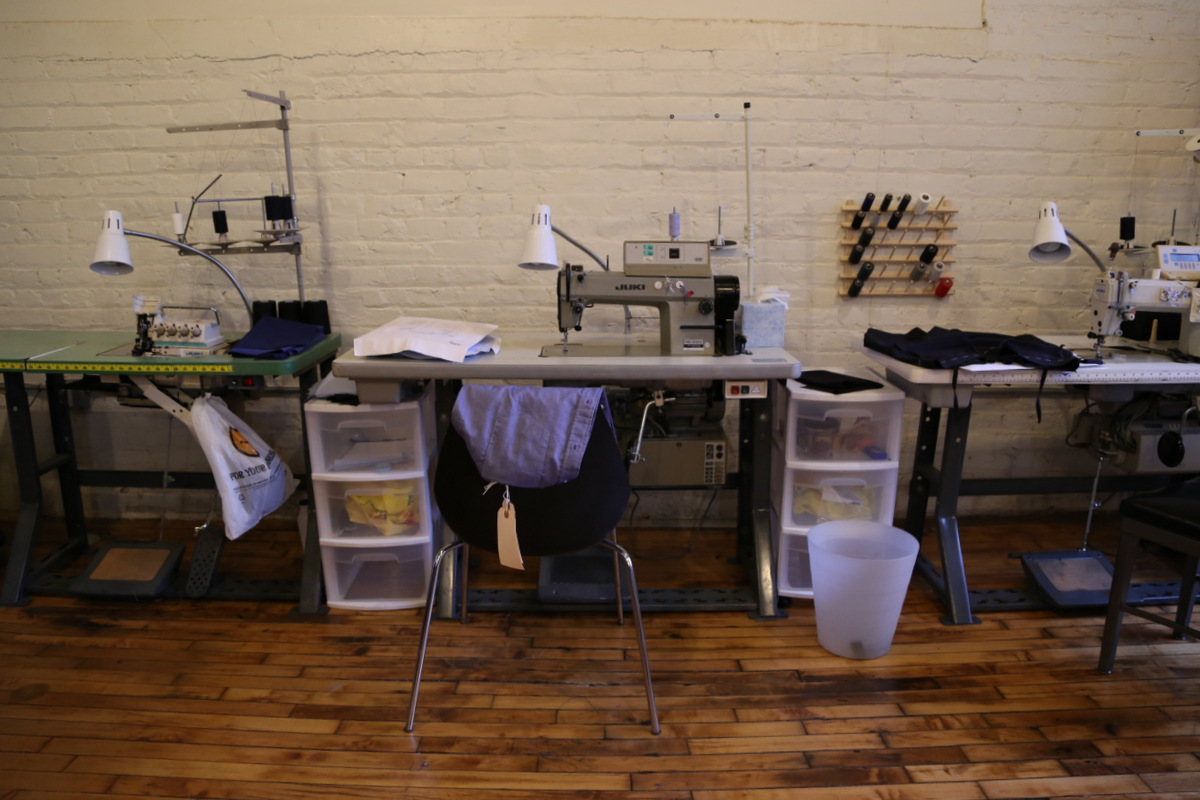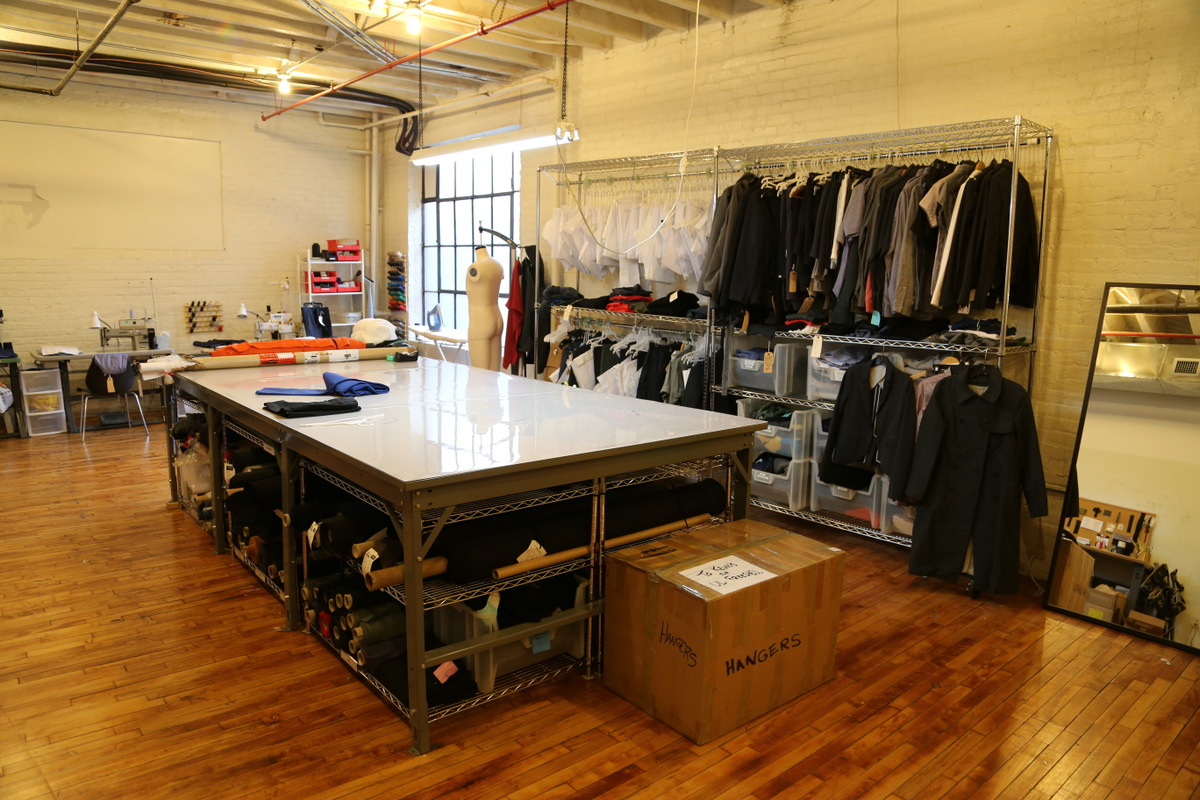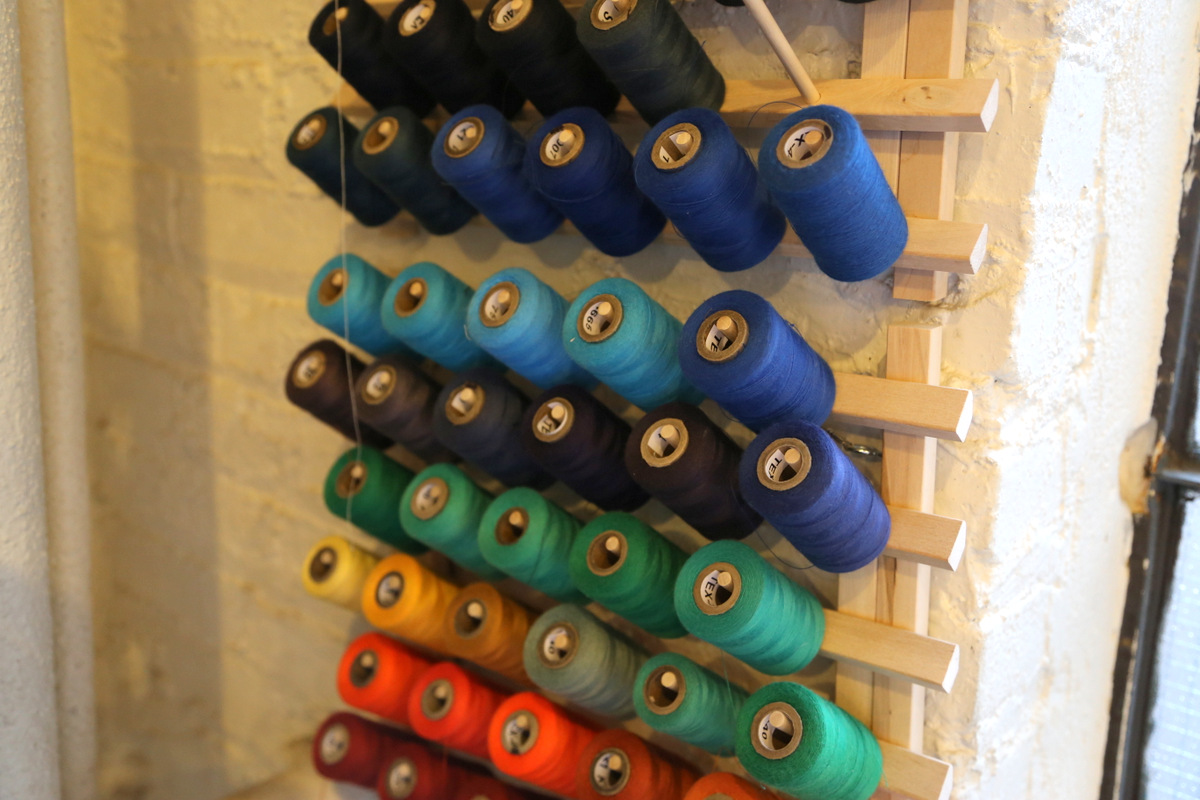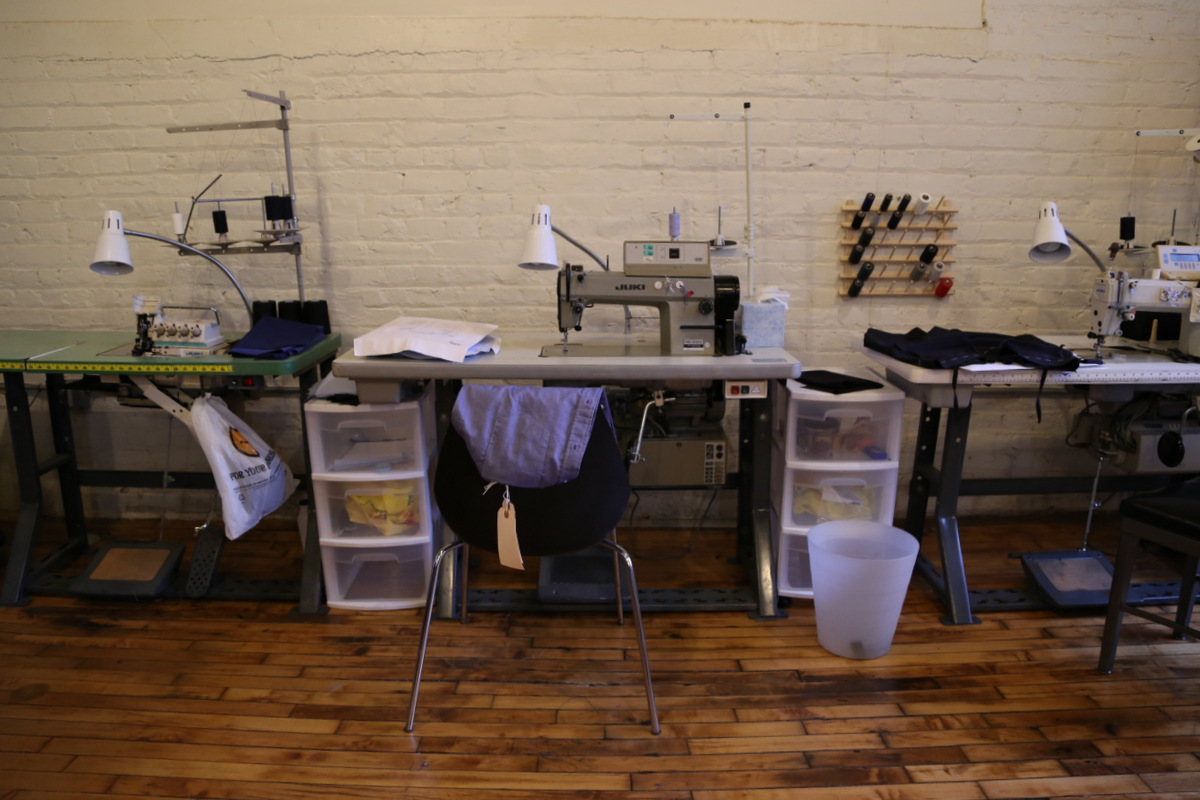 He showed me the pattern room where the Outlier team makes samples of their own designs in house. Once fit and patterns are finalized, almost all of Outlier's clothes are then made in New York's garment district. This, Clemens explains, is just easier for a small company than going abroad.
"What we found is that we can get quality right here in NYC with greater flexibility and speed," Clemens says. "This allows us to experiment, iterate and build on our designs all while bringing our products to market faster."
Clemens then took me to see another room that was just full of boxes, showing how Outlier has kept fulfillment entirely in house. This allows them to more easily accommodate a liberal return policy, a necessity for a web-based retailer that doesn't wholesale.
Outlier is known for their super technical fabrics, and developing them can be a long difficult process. But the results speak for themselves. Outlier shirts look and feel like cotton, but are waterproof and stretch. Their pants (the 60/30 Chinos were my favorites) have the cut of typical slim modern pants, but feel totally unrestricted and ready for a full day ride.
The design and technology that goes into an Outlier garment is really impressive, so much so that their clothes really have to be worn to be believed. And of course that technology and design comes at a price, but even after just a few minutes in their clothes, it becomes clear why so many flock to their Friday open studios. Understandably, Outlier has a loyal following.
Additional: